The company "Bailyk Finance" awarded the best employees with a trip abroad
Traditionally, Bailyk Finance rewards the best employees with a trip abroad. This year, the Company sent 40 of its best employees on a week-long trip to Istanbul, Turkey.
We are very happy for our colleagues! It's so nice when your efforts, your work is celebrated and rewarded. The Company once again gave the best employees a portion of inspiration for new achievements, as well as motivation for all employees of the Company, so that they equal the best and do not stop there.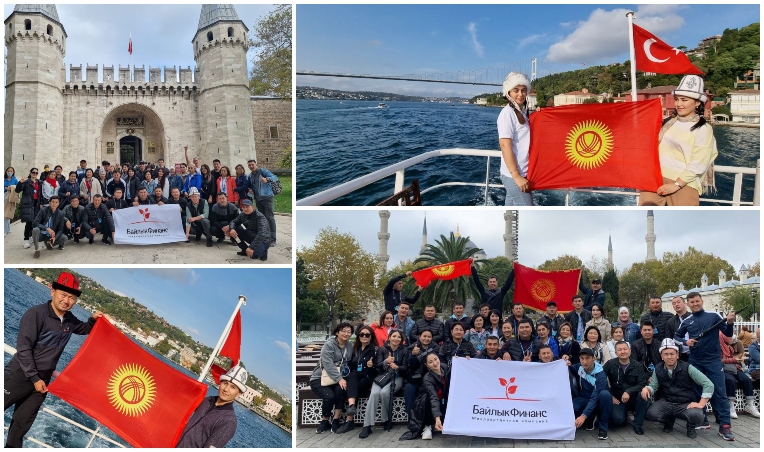 "Many thanks to the management of the Bailyk Finance Company for organizing an amazing vacation that will remain in memory for many years. A trip to Istanbul gave a huge charge of positive emotions. I especially remember the Bosphorus at night. Yarada, that I am part of a wonderful team of professionals, where I get new opportunities for development. Thank you for your concern, it is very motivating and inspires to new achievements. Thank you Bailyk Finance! "- shared the information system maintenance specialist, Aidai Abdiyeva.