RESULTS OF THE COMPETITION OF BUSINESS PLANS "ALTYN AYYM"
The best female entrepreneurs of the Altyn Aiym Competition were awarded certificates for a grant and concessional financing.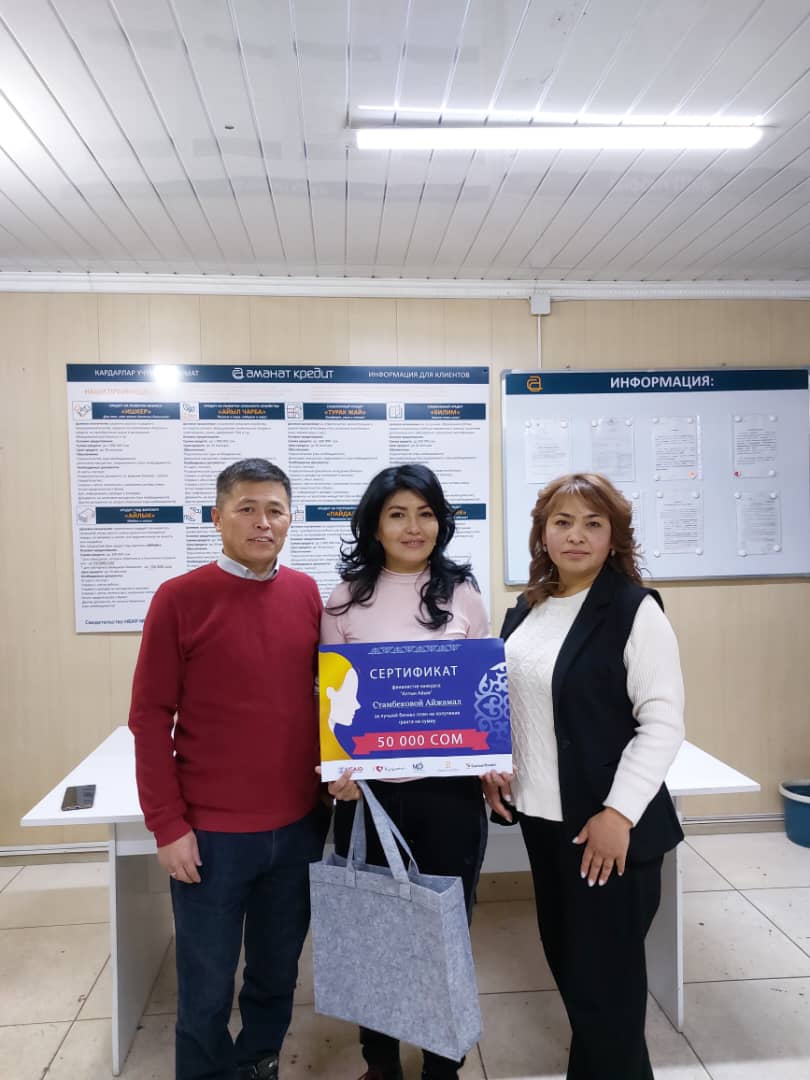 On December 27, 2022, representatives of the MCC "Bailyk Finance" presented the winners of the "Altyn Aiym" Competition with certificates for a grant and concessional financing.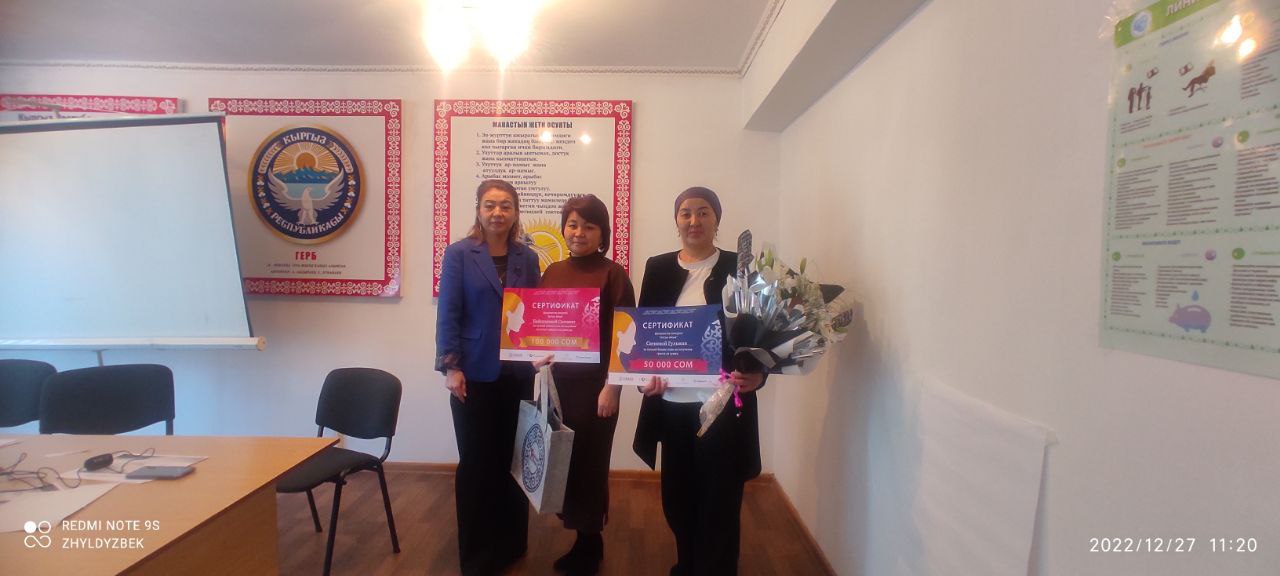 It should be noted that the Competition was organized by the Youth Movement "I Love Kyrgyzstan" and the Association of Microfinance Organizations, and supported by the USAID's Future Growth Initiative Project, Bailyk Finance MCC and Amanat Credit MCC. The project was aimed at expanding the economic opportunities of women in the regions by teaching them the basics of entrepreneurship.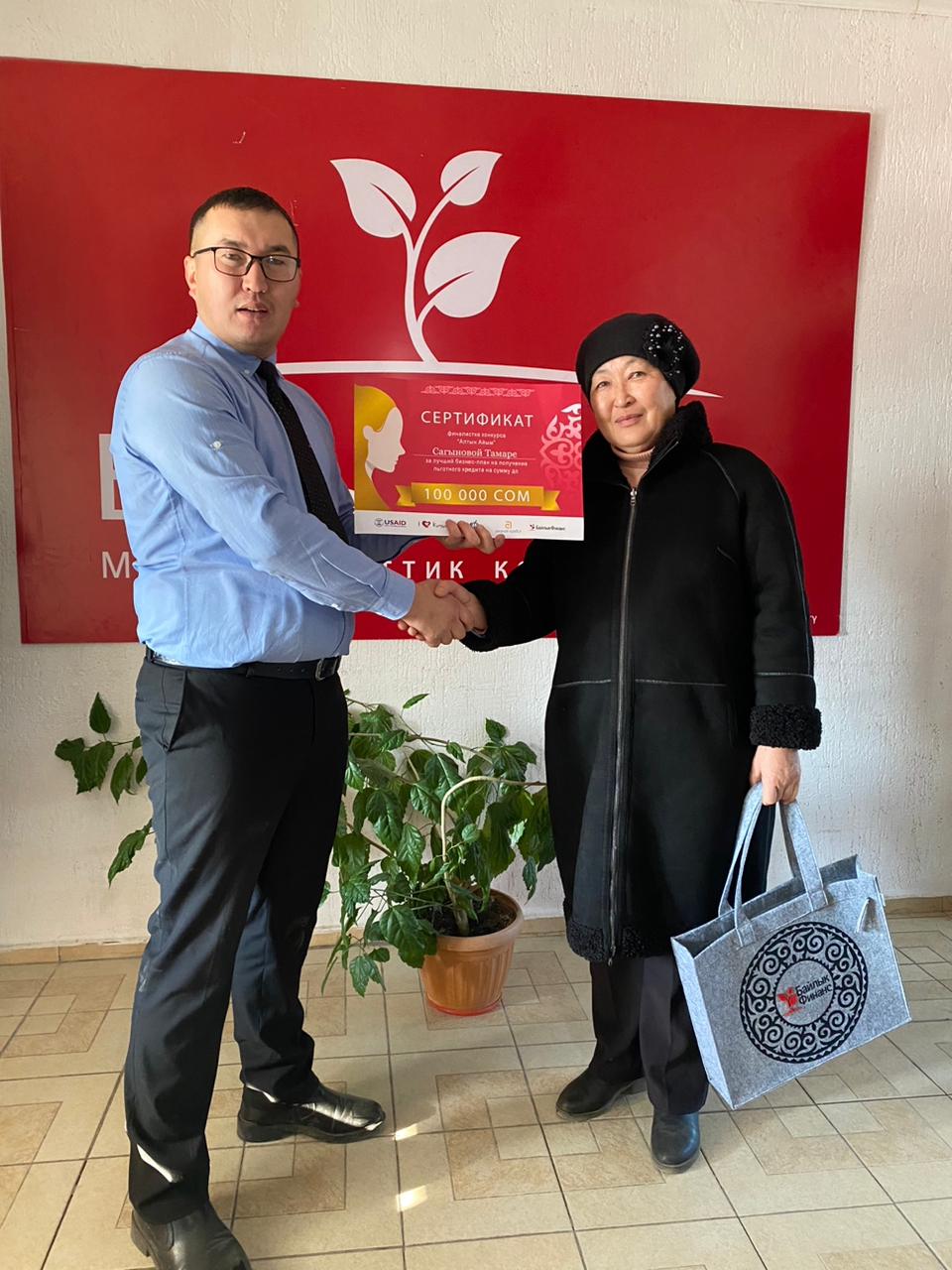 Since October 2022, 12 two-day trainings have been held in Naryn, Chui and Issyk-Kul regions, where 204 entrepreneurs, including clients of Bailyk Finance, took part. Based on the knowledge gained, as well as experience in business, after training, women took part in the Business Plan Competition with the opportunity to win a grant in the amount of 50,000 soms, or receive preferential financing up to 100,000 soms.