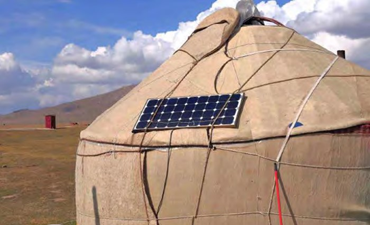 Loan for Renewable Energy Sources
A loan for the purchase of Renewable Energy Sources, for the installation of photovoltaic panels, electric shepherds, solar dryers, water heaters for home and business, electricity converters and other modern technologies, that allow not only to save on payments for energy consumption, but also contribute to environmental care.
LOAN'S OBJECTIVES

Purchase of Renewable Energy Technologies

amount

From 5,000 soms to 105,000 soms

term

From 1 to 18 months

INTEREST RATE

20% per annum (with insurance policy)
22% per annum (without insurance policy)

Cash service fee

1.7% of the loan amount
You can get the full cost calculation of the loan from our loan officers at the nearest office. Choose an office.