11 March 2021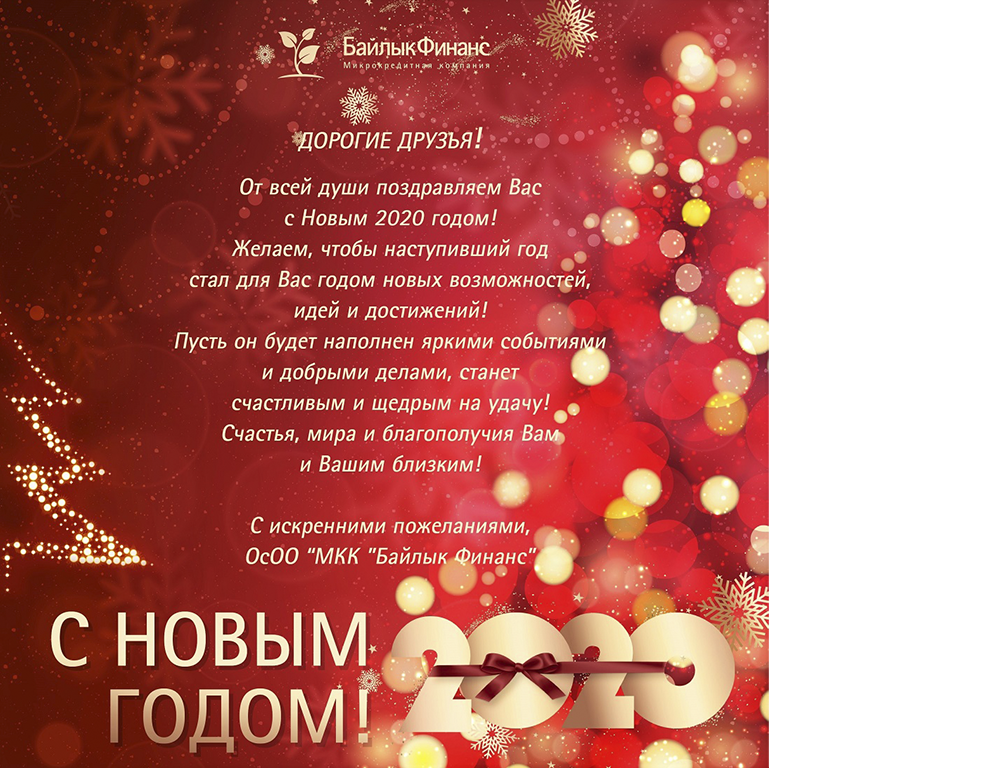 Happy 2020 New Year!
Microcredit Company "Bailyk Finance" sincerely wishes you a Happy New Year 2020! Let it bring you new opportunities and exciting events!

Thank you for being with Bailik Finance in 2019, which was marked for us by big changes and significant growth!

We have outlined even more ambitious plans and new social projects in 2020. We will be very grateful if this year you make a choice in favor of our Company!